We recently learned about this extremely useful product called Kaboost. Fortunately, my toddler is right at the age where this unique product would come in very handy (20 mos to 6 yrs). She likes to get up and down herself and doesn't like to be strapped into a high chair.

Meet Kaboost.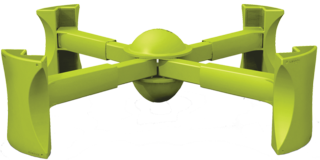 Your little big kid will no longer feel like he or she has to be the oddball sitting in a baby chair. They will magically seem to fit right in at the dinner table with the other big kids and adults. What a great feeling of independence for them!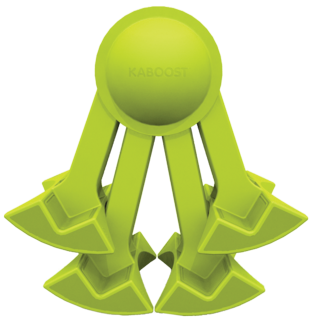 The Kaboost comes in three snazzy colors: green (pictured above), chocolate (pictured below) and natural. This fantastic invention folds up nicely so you can take it with you on the go.




It has an adjustable spring system and two height positions that help it fit snuggly under most kitchen and dining room chairs. We've been using ours for about a week now. I tried to get Hailey to sit in her booster seat today due to lack of room at the dining room table and she wouldn't have it. She wanted to sit in the big kid chair like her mommy. I would have to say that this product deserves the MTW Seal of Approval.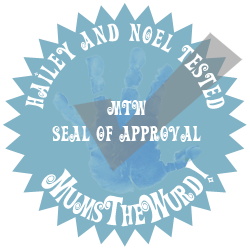 We're heading out for the holiday weekend and Kaboost will be joining us on the road. I'm anxious to hear what kind of response we'll get to this compact chair booster.

Kaboost retails for $39.95 (money well spent, if you ask us.) and is coming to a store near you very soon.

WIN IT!!!

We're delighted to have a Kaboost to give away (color green) to one lucky MTW reader! To enter, please leave a comment on this post with your name and email address (please, because blogger profiles are occasionally set to private). We'll pick a winner on Thursday, September 6th at 10:00 pm CST.

Good luck!

Peeps are talkin'!

See what these other fine folks are saying about Kaboost:

~ Mod*Mom
~ Coochicoos
~ Mommy Poppins
~ Swissmiss
~ One Chic Mama

*If you stop by their sites, make sure you tell them that "The Mums" sent ya! =)