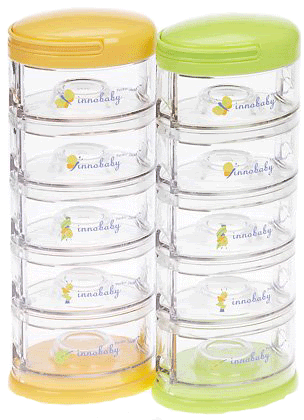 I recently attended BlogHer in Chicago and joined my fabulous group, the Chicago Moms Blog and Silicon Valley Moms Blog contributors for a dinner. At that dinner, we received swag bags of incredible products. One of those products happened to be a Packin' Smart by Innobaby.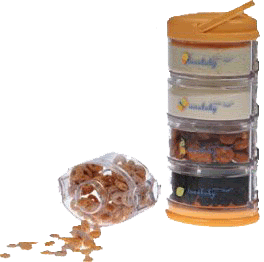 Packin' Smart is the genius idea of two moms, Kristen and Jee (Innobaby, LLC). This product is useful to anyone with an infant, toddler or kid. Store your kitchen spices in it or your daily vitamins. Heck, the man of the house could even use it for his fishing tackle! The list of uses goes on and on. Whatever your desire, this creative invention will keep you well organized. I remember when Hailey was an infant. We would have a bunch of little containers strewed about with formula, cereal and snacks. This product would have come in very handy. Next time around, I'll be packin' smart (no pun intended).

Head over to Innobaby, LLC and read more about the Packin' Smart. They also offer the Crib Sheet Topper, an all-in-one easy change crib sheet.

WIN IT!

Innobaby and MumsTheWurd are giving TWO Mums readers a chance to win a set of 5-tier Packin' Smarts! All you need to do is leave us a comment on this post and let us know what you would use your Packin' Smart for if you win! Two winners will be chosen on Wednesday, August 8th at 10PM. Good luck!

***Innobaby has also graciously offered MumsTheWurd readers a 15% discount on purchases made through their website when you enter Promotion Code MUMS0807. Discount will run until 8/31/07.